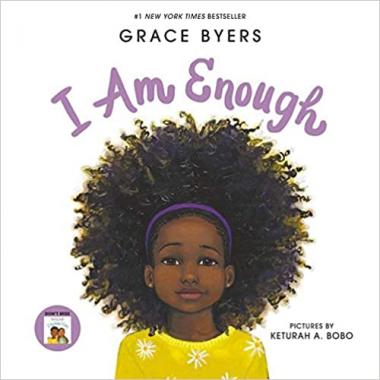 This gorgeous, lyrical ode to loving who you are, respecting others, and being kind to one another comes from Empire actor and activist Grace Byers and talented newcomer artist Keturah A. Bobo.
We are all here for a purpose. We are more than enough. We just need to believe it.
Students from The College of the Holy Cross, participating in the Montserrat Project in 2021, chose to raise money to fund the purchase of 145 copies of I Am Enough. The books were distributed to children participating in area child care centers to bring home to enjoy with their family.
They also made this companion website with storytelling and activities for families to do at school and home.