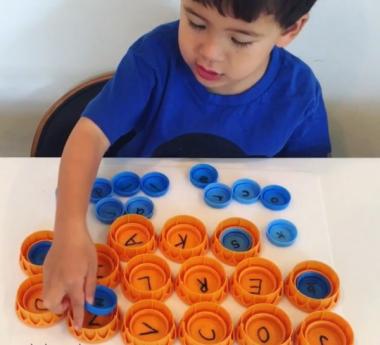 We love this genius idea of using beverage container lids to practice learning letters.
MATERIALS NEEDED FOR ALPHABET LIDS LETTER ACTIVITY:
1. Orange Juice lids (We used Tropicana lids which perfectly hold milk carton lids.)
2. Milk carton lids (standard gallon milk container lids)
3. Black permanent marker
HOW TO PLAY:
1. Write uppercase letters on the large orange juice lids and lowercase letters on the small milk carton lids.
2. Ask the child to find the matching letters.
Amazingly, milk carton lids fit perfectly inside orange juice lids. So simple and fun!
Release Date:
Sunday, September 19, 2021