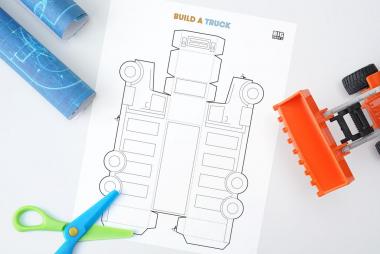 In this age group, kids are beginning to understand more complex concepts. Incorporating building projects during this stage is a great way to engage critical thinking skills and develop other abilities in key areas of study.
Print off the attached worksheet and have your child color the truck.
To build a paper truck, cut along the outline of the shape and fold along the line to get the shape. Feel free to color the truck as well. Foldable activities are a great way to practice and develop fine motor skills and practice mathematical concepts, such as geometry. By seeing where to fold, a student can learn about the changes in dimension and learn different shapes.
Release Date:
Wednesday, September 22, 2021